Published in Accounting and Business
The accountancy consolidators have lost their bloom, with RSM Tenon experiencing a particularly turbulent year. Finance journalist Sally Percy reports.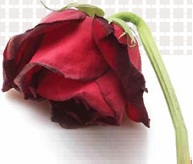 'New year, same stuff… but with a twist.' This was how the RSM Tenon website announced the firm's 2012 investment outlook, little expecting a very different sort of twist even before it had got through January. Its chairman and much fêted chief executive both resigned as the firm announced a £70.6m loss for the six months to 31 December 2011 and a restatement of its prior-year accounts.